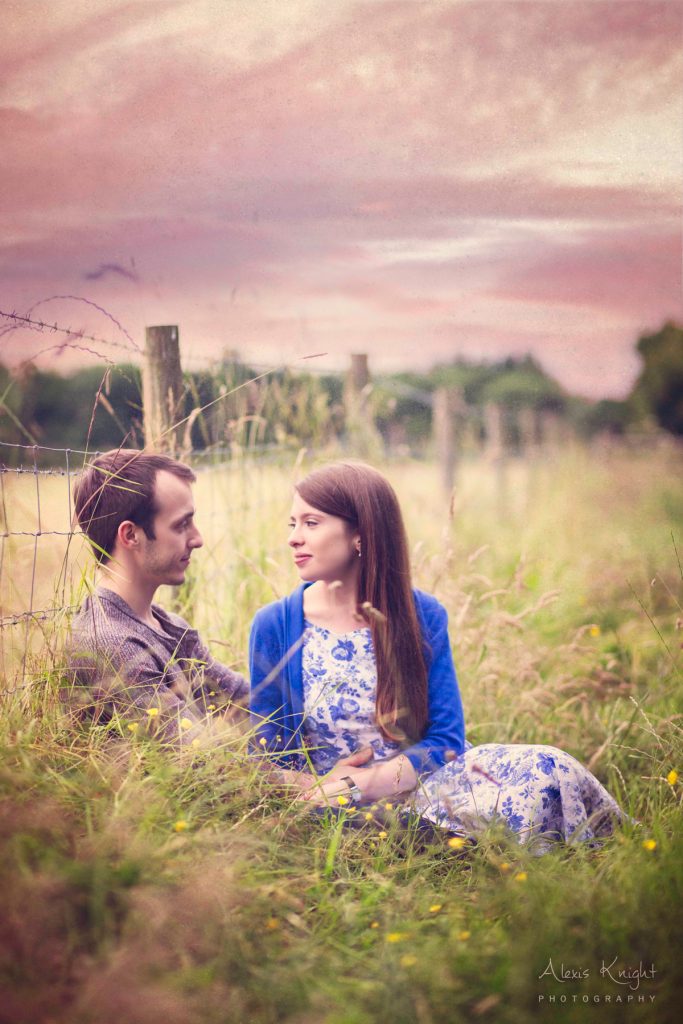 Here are few of my favourite shots from Catherine and Nick's engagement shoot.  We met in the very idilic Cotswold village, Lower Slaughter, somewhere the two of them love for its beauty.  We met for a chat first in the pub, where Nick was tucking into his dinner and then headed out for the last hour of daylight, the golden hour as many of us photographers like to call it.  It was a perfect location, so much so that there was a traditional Chinese engagement shoot happening in the village at the same time… a first for me, two engagement shoots crossing paths.
We shot these in July this year all in good time, one year before they are due to get married.  There is never really a set plan to when the best time is to do pre wedding photos, or what the best location is, just what feels best for the couple.  Sometimes they prefer to choose a completely different season to the one they are getting married in so they get two very different sets of photos, sometimes we do the shoot the week before the wedding!   Some couples prefer to meet at the reception venue to get a good idea of spots they will go to on the day for their photos, some like to go for walks to places that have significance in their relationships.  I love to find the beauty in the place that they take me to and give lasting memories of such a special time.
It was a pleasure to get to know the two of them and watch them completely relax into the shoot as it went on.  I feel confident that they will now have no nerves when thinking about having their photos taken on their wedding day.